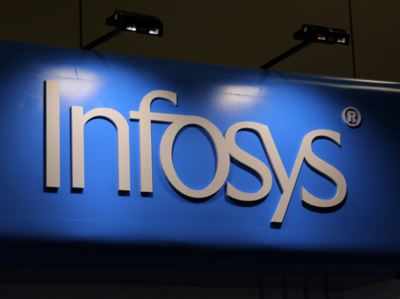 KOLKATA
: IT giant
Infosys
would commence work at Rajarhat New Town from July 2021 for its maiden project in the state and will complete it in two years, chief minister
Mamata Banerjee
said on Tuesday.
"I had sent them a letter about the project and Infosys has replied. It will get final approval for the project this month only," Banerjee said, adding that Wipro, too, has committed to invest for a second campus in the state.
At the foundation stone-laying ceremony of the Bengal Silicon Valley Hub by the chief minister on August 13, 2018, Infosys had officially announced the commencement of work on its new software development centre in Kolkata, but it did not disclose any date. The IT bellwether had an initial plan of Rs 100 crore investment in the 5,25,000-sq ft New Town hub with the creation of around 1,000 engineering jobs.
Both Wipro and Infosys have been offered the 'free-hold' status for the land parcel in Rajarhat. The IT duo was given 50 acres each in New Town.
Besides these two mega projects, Banerjee added that cabinet has approved an additional 100 acres for Silicon Hub in the second phase. "Now, there are 100 acres for the state silicon hub already and the major part of the land parcel has already been booked. We have got 20 more applications for land in the hub," she said while chairing a cabinet meeting on Tuesday.
Last year, the CM had announced that IT heavyweight Wipro was all set to begin work for its second campus in the state following Infosys's 2017 decision to invest here. Wipro's total investment for its 10,000-employee-strong new campus was pegged at Rs 500 crore.
Wipro, unlike Infosys, had set up its first campus in Salt Lake Sector V in 2005-06 during the Left Front regime. Both Infosys and Wipro have been sitting on their allotted plots in Rajarhat-New Town for around a decade, for which they had paid Rs 75 crore each. The state cabinet had allowed the IT giants to use 49% of the plot for whatever purpose it deemed fit after using the remaining 51% for its core IT operations. The sop was the biggest till date given to an IT-sector investor in Bengal.
In response to the demand for an SEZ tag for their Rajarhat land, the Bengal CM had been categorically telling IT bigwigs that her government would offer "everything else but an SEZ status" to any industrial unit interested in Bengal.
"The company got the land on November 18, 2011, for IT-related work on 75% of the land on 99 years' renewable lease," state higher education minister Partha Chatterjee had said in 2017.
Salil Parekh, CEO and MD, Infosys, had said: "I would like to thank CM Mamata Banerjee for giving Infosys a unique opportunity to be a part of this prestigious project, and further strengthen our presence across the country."