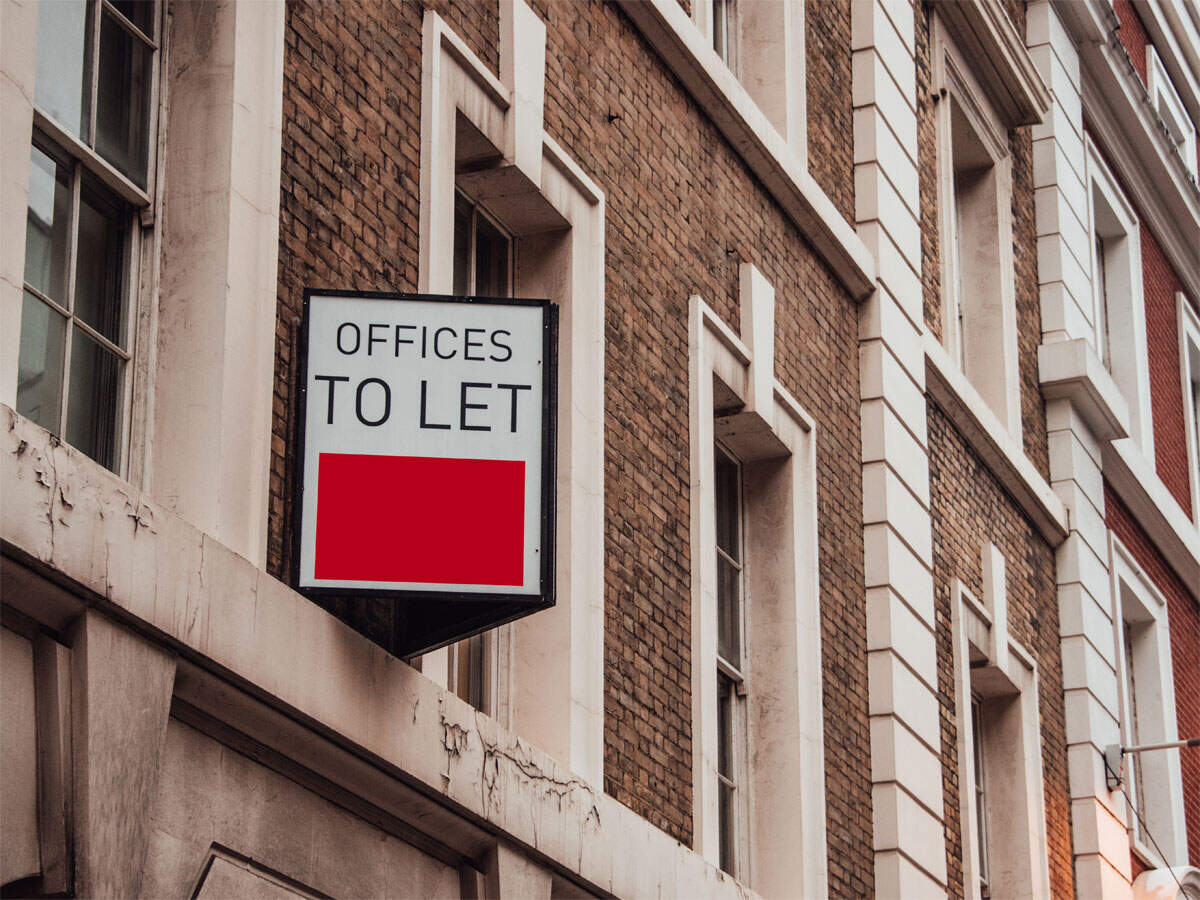 AHMEDABAD
: Covid-19 and increased adoption of work-from-home (WFH) have hit office rentals in Ahmedabad.
The average office space rentals in the city have declined in the range of 5% to 20% since the outbreak of the pandemic. The drop in rentals, according to industry stakeholders, varied depending upon the size and location as well as owner of the office spaces.
While offices having area of 500 to 2,000 sq ft have seen their rentals dip by 15-20%, the reduction in properties bigger than 2,000 square foot (sq ft) is comparatively less at 5-10%, said industry players.
"Work-from-home, tenants opting for smaller offices, low demand for co-working spaces and corporates holding their expansions have led to a reduction in office rentals," said Pravin Bavadiya, founder president, Ahmedabad Realtors' Association.
"Persistently high supply in the face of already high vacancy, weak occupier demand, bleak business environment caused by income disruptions and operational roadblocks due to Covid-19 impacted office rentals. Threat of a resurgent virus and effectiveness of remote working strategies has also contributed to the drop," said Balbirsingh Khalsa, national director- industrial& logistics, Knight Frank India, which pegged office space vacancy in Ahmedabad at 46.4%.
"Average office rentals plummeted in Ahmedabad due to sluggish demand in the wake of Covid-19. The office space inventory was already high, and several tenants vacated offices — where rents were high — following work from home," said Dipen Thakkar, a city-based real estate consultant.
"Some correction was anyways due in rentals even before Covid-19 because of the increased supply, high inventory levels and availability of spaces in affordable zones. However, Covid-19 and work from home added more pressure on office rentals," said Thakkar.
According to the real estate consultant Knight Frank India, rentals for offices above 2,000 sq ft in the city's central business district (CBD) eased by 5.5% to Rs 37-43 per sq ft a month in January-March quarter. The CBD includes areas such as Bodakdev, Keshav Baug, Prahladnagar, Satellite, SG Highway and Thaltej.
Real estate brokers further said that the average monthly rentals have dipped from Rs 40-35 per sq ft to Rs 35-30 per sq ft in areas stretching from Ashram Road to SG Highway with smaller office spaces taking a harder hit.
"The small office segment is largely dominated by investors with limited holding capacity, who panicked and started offering low rates. The reduction is comparatively less for offices above 2,000 sq. ft. This type of inventory is usually held by developers, who understand the market dynamics and hence they do not panic, said real estate brokers.
"Although there is a decline in office space rentals, the reduction in temporary. The office space market will bounce back within a year," added Ajay Patel, president, CREDAI Ahmedabad-GIHED, a body of city-based real estate developers.
Real estate players opine that present rental are attractive and the time is ideal for long-term leasing contracts.