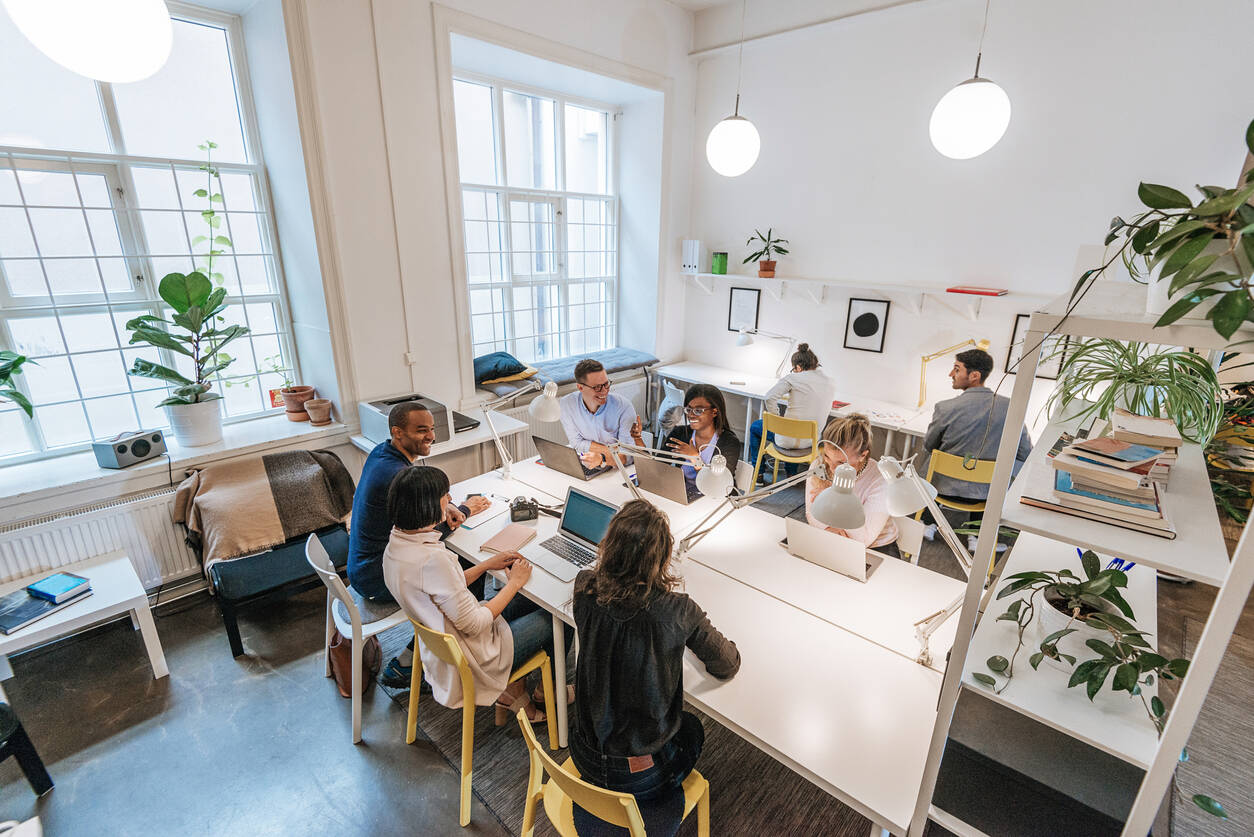 INDORE
: Hit hard by Covid-19 slump, around 30 per cent
co-working spaces in Indore
, an emerging hub for startups and IT companies, have shut down shops while the rest have witnessed a sharp decline in customers forcing many to explore new survival plans and switching to virtual assistance.
As social distancing became a mandate for everyone to combat the spread of virus, co-working spaces and incubators saw a sharp decline in customers as people confined themselves to houses and work from home platforms were created to keep the businesses running in lockdown.
Unable to keep the wheels running, around 30 per cent of co-working spaces have failed to resume businesses while the rest have offered discounts on rents and services to woo customers.
Sawan Laddha, owner of multiple co-working spaces in Indore said, "There has been a big impact on business in lockdown. Many terminated the agreement, defaulted on rents and did not come back. The jolt was much bigger for small firms and startups as against corporates but it left a dent on the business."
Laddha has come up with a revival plan by adding more services to assist and handhold customers and has also offered a discount on rent for initial few months.
Indore has around 7 incubators and near about 30 co-working spaces of which around 30 per cent have failed to resume business after lockdown period amid poor revenues and no customers.
Vikas Singh running a co-working space said, "We are now moving towards offering virtual assistance to our startups. A person joins a co-working to get connected to a wider circle hoping assistance in finding investors, mentors, finance and other facilities. Now all these facilities will be made available to them via virtual platforms."
Industry players said with people getting comfortable at working from home and companies experiencing better performance at much low cost, the use of co-working spaces will decline.
Amit Bhowmick, an advisor to tech companies said, "With so many tools and technology available, the place of work hardly matters now. In fact, the performance of people has improved while working from home and this is saving a lot to the company. The co-working spaces will take some time to revive and need an up-gradation to offer a proper ecosystem and multiple facilities to customers."
Though a few incubators anticipate the growth to continue, hoping smaller companies to use co-working spaces and networks to scale up and reduce operational cost.
Prof Sourabh Bhattacharya, head, career development cell, at an engineering and management institute, said, "This Covid-19 situation is in fact opening doors to these small IT startups to think innovatively towards the techno-health products to survive in this new normal."
Bhattacharya said, "Incubators are coming up with an upgraded version of incubators to fight in this situation and are back with a bang. WFH is just a temporary solution, it has its limitations and ill effects too."