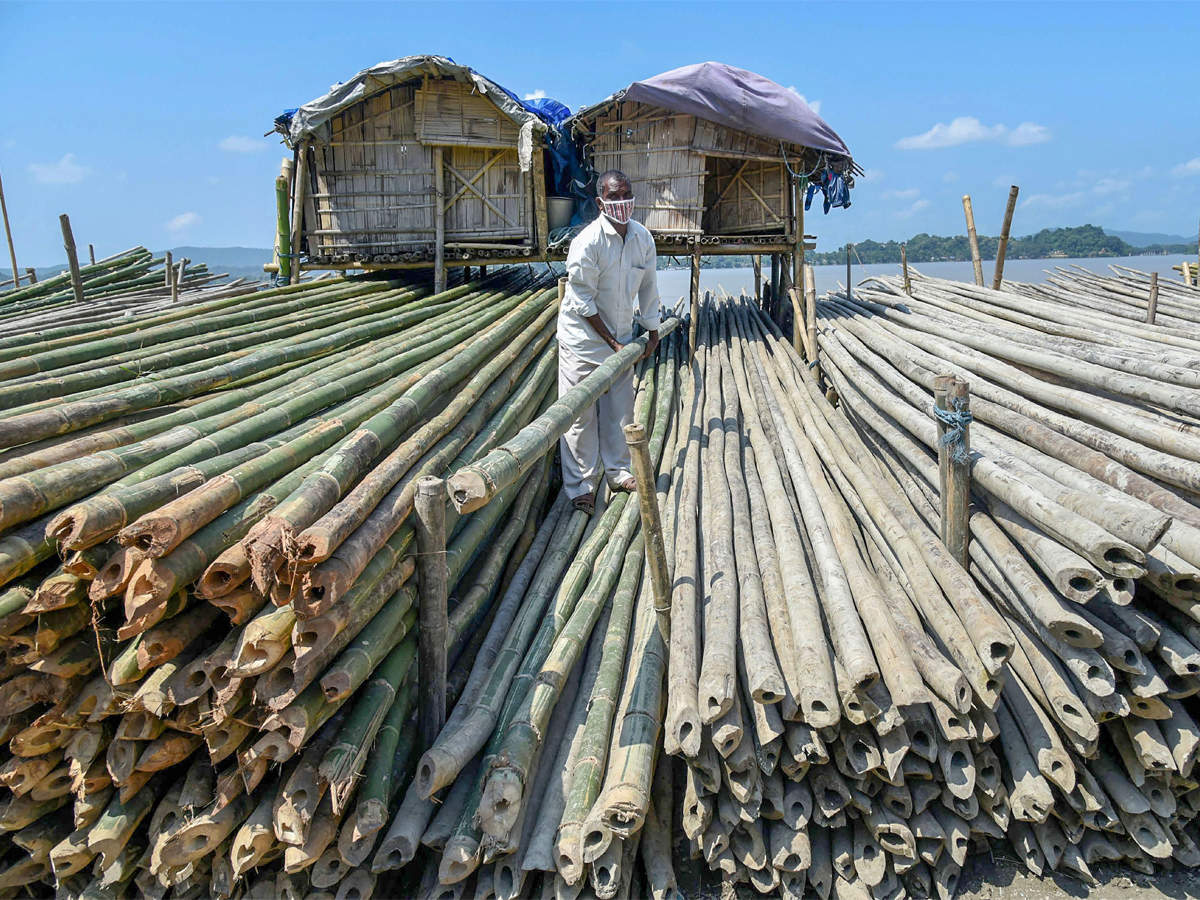 CHANDRAPUR: A grand architectural marvel made completely of bamboo, at a cost of Rs88.8 crore and in an area of 9 hectares, will soon see the light of day at Chichpalli, just 30km away from the fort city of Chandrapur.
The G+1 construction, which will be the new office of Bamboo Research and Training Center (BRTC), will probably make it the largest bamboo-made construction in the world and open new avenues in the bamboo building construction sector in the country.
Tata Trusts played a key role in selection of consultant company, SHIFT, for architecture design, which comprises of administrative building, workshop, academic building, residential quarters, hostels for boys and girls, canteen, nursery and water tank.
PWD-II executive engineer Anant Bhaskarwar said the construction work of the building is almost complete. "The administrative building and all four blocks of the academic building and roof of the ground floor is entirely made of engineered bamboo wood. Green Rating for Integrated Habitat Building (GRIHA) has acknowledged the campus as exemplary demonstration of sustainable building material and technology," he said.
He further said the PWD has applied for five-star rating of the green building. "Minimum use of concrete has been made for construction of the campus. Balcoa bamboo (100mm diameter) from northeast and Stocksii bamboo (50mm diameter) from Sindhudurg have been used in the construction. Every lot of bamboo is treated and goes under tensile strength test before being used. The roofs are made by amalgamated layers of bamboo mats, CVPC sheets, bitumen sheets and shingles while joints in the building are combined together by using epoxy-coated MS plates," Bhaskarwar said.
Assistant engineer Mallikarjun Jawale, who has been supervising the construction, said the entire building has been coated with fire retardant polish for safety. Sanjay Prakash of the SHIFT made the architecture design of the building, while it has been checked and approved by Dr Prem Krishna of IIT Bombay.
The BRTC, which was established on December 2014 by the initiative of the then forest minister Sudhir Mungantiwar, began with a workshop to provide vocational training in bamboo basketry, furniture, handicraft etc. "We have trained over 1,500 people, including 1,033 women, in bamboo craftsmanship. The BRTC has also launched community facility centres, Bamboo Handicraft and Art Unit (BHAU), at four places where these trained craftsmen work and make bamboo articles to earn their livelihood," said BRTC director Abharna KM.